If you thought that you are late for eating sardines in Lisboa this summer, you're wrong. Cascais is having it's own Sardines Market from 26 till 28 of July.
6th annual Sardines Market is here to close the month of July. Typical "Arraial" festivities are promised with a lot of animation and socializing. 
For last 5 years Sardines Market have gain popularity and next one is promising to surprise: a lot of best street food and festivities atmosphere. 
As for the tradition of trying the best fresh sardine the market is count of four restaurants. Not only sardines you can find in menu (ementa) but also some typical Portuguese dishes: Caldo Verde soup, Sopa de Peixe, Octopus Salad, Bifana (pork chop), Caracóis (snails) and more.
To sweeter thing there are for your pleasure: pastel Al-Madan, Farturas and Churros, Crepes and traditional liqueur Ginjinha.
Of course that's not all that market is living. There are still traditional restaurants open, bars and shops. 
And also live music is waiting for you every night.
You can consult all the program at Facebook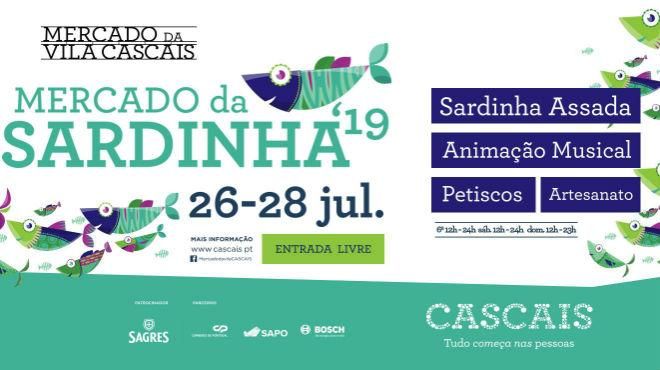 Free entrance
Hours: 26 and 27 of July from 12:00 until 23:30 | 29 of July from 12:00 till 20:00
The Village Market have e free parking
How to get
Catch a train from Santa Apolónia station till Cascais (last stop). Then just 3 minutes walk until Mercado da Vila de Cascais 
N6, 2750-417 Cascais